Even if you're not a longtime Mets fan, viewers of the sitcom "Seinfeld" should recognize this guy, who posed for a photo with Bug Country (99.7 WBGK/Newport Village) morning man Dave Silvers at spring training in Florida earlier this spring.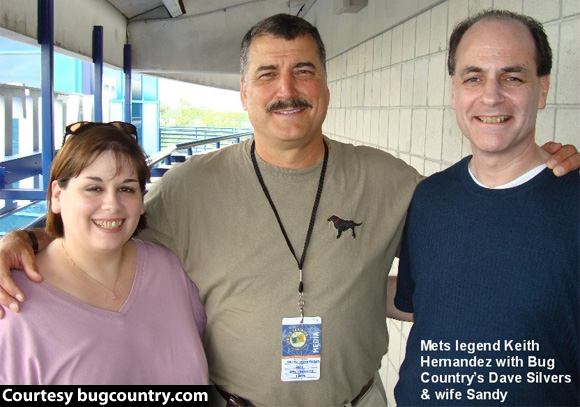 If you haven't already guessed before you clicked to see the full story... now you know, thanks to the caption included on the photo: that's none other than former Mets first baseman Keith Hernandez, who had a significant guest role in a 2-part Seinfeld episode from 1992, entitled "The Boyfriend." 
While the photo is not dated, we assume it's from this year since it's pretty close to the top of Bug Country's Celebrity Gallery.  Click that link to see how many other Mets stars Dave managed to pose with during his trip to Florida.
Send Us Your Pictures!
We're always on the lookout for pictures of what's happening at your station today, or a glimpse back at interesting items from the past.  Please send submissions to
pictures <at> cnyradio.com