This edition of Picture of the Week is a no-brainer... we had to get something from K-Rockathon XIII, held last Saturday at the Cayuga County Fairgrounds in Weedsport.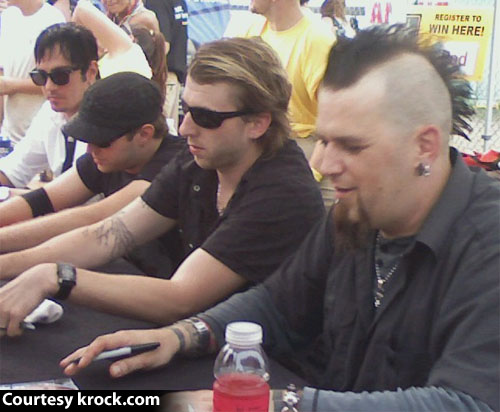 Here are the guys from Three Days Grace signing autographs.  (At least, we think it's them, based on the name of this file as posted on K-Rock's special K-Rockathon blog... but there were no captions, and we admit, we're not rock experts.)  If anyone from K-Rock wants to help us out with names, we'd be most appreciative (and we apologize) ... the e-mail address is up at the top-right corner of the page.
Send Us Your Pictures!
We're always interested in a peek at what's going on today at your station, or a look back at something special from the past.  (And it'll save us the trouble of hunting down pictures on our own.)  Just send your pictures and descriptions to pictures (at) cnyradio (dot) com.