It's been awhile since we went far back into time for the Picture of the Week, so we're going back almost 37 years for this installment.  December 4, 1971, to be exact.  That's the day WCNY-FM first signed on the air.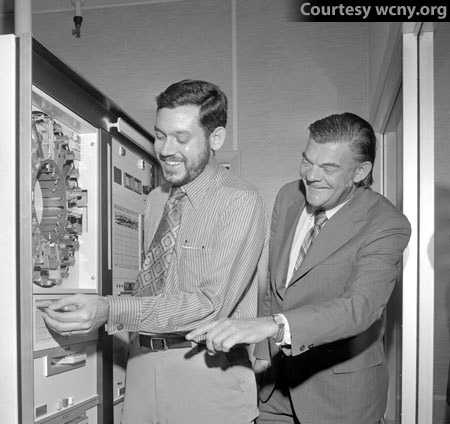 The WCNY-FM History Page (on the station's website) identifies these guys as Vic Parmelee and Richard Thomas.  And yes, that's an automated cart machine to the left.  The station says it started with an 18-hour broadcast day back then, signing off every night from 1am to 7am.
You can see more photos on the WCNY-FM History Page.  Click any thumbnail on the page to see the full-size version, or scroll down for a link to see an entire gallery of pictures from the station's past.
Send Us Your Pictures!
We're always interested in what's happening today at your station, or a look back at something interesting from the past.  Send them to pictures (at) cnyradio (dot) com .