Hot 107.9 recently hosted an "Estelle-abration Concert" featuring recording artist Estelle, who leaped to the top of the charts earlier this summer with "American Boy," a duet with Kanye West.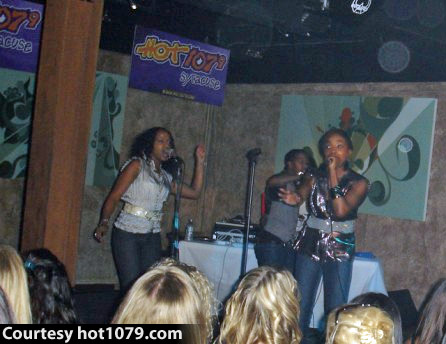 Disclosure: We brightened it up a little bit in Photoshop so you could see the Hot 107.9 banners up on the wall.
There are more photos on Hot's website, but since they didn't post any captions, you're on your own to figure out who's who!
Send Us YOUR Pictures!!
Free publicity for your station!  Save us from the dreaded, time-consuming weekly task of hunting down new pictures!  It's a win-win for everyone.  We're always interested in pictures of what's happening today at your station, or a look back at something notable from the past.  Send them to pictures (at) cnyradio (dot) com.