SYRACUSE - Even if you got a nice refund from Uncle Sam this year, simply preparing your tax return can be pretty stressful.  This Tax Day, some stress relief from Hot 107.9's DeafGeoff.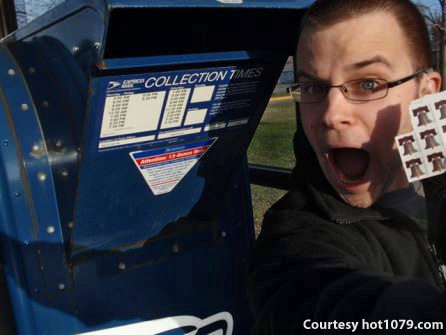 The third member of WWHT's morning show camped out at the main Syracuse post office on Taft Road on Wednesday morning... and listeners who showed up and told him to "go postal" got their tax mailings stamped for free, while supplies lasted.
You can check out the rest of the pictures on Hot 107.9's website.
Got Pictures?
We're always interested in a look at what's happening at your station today... or a look back to something notable from the past.  Send those pictures to cnyradio@cnyradio.com or upload them via our Contact Form.  A new Picture of the Week appears every Friday.