WATERTOWN -- Dustin Diamond may not be welcome at the upcoming Saved By the Bell reunion, but once upon a time, he was invited with open arms to the studios of Real Rock 100.7 (WOTT).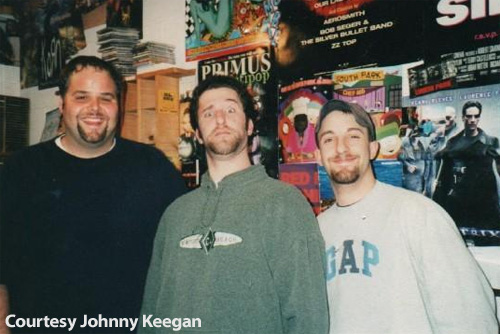 There's Diamond, who played the character "Screech" on the series, in between Les Shockley and Johnny Keegan.  Our thanks to Johnny for sending this picture in.  He didn't say when this picture was taken, but "The Matrix" poster on the wall would put this sometime in or after 1999.
Both Shockey and Keegan are still working together, but at a different station -- Tunes 92-5 (WBLH).  Shockley holds down morning drive while Keegan hosts afternoons.
Got Pictures?
It's been a great four-week run of reader-submitted items for our Photo of the Week!  We can't tell you how much we appreciate your help.  We're always interested in what's happening today at your station, or a look back at something notable from the past.  Send those shots to cnyradio@cnyradio.com or upload them through the Contact Form.