ITHACA -- At first glance, you might think of WVBR as "just a rock station" operated by the Cornell Radio Guild, a non-profit organization that is mostly comprised of Cornell University students (though not owned by the university).  But in fact, WVBR offers much more than just music...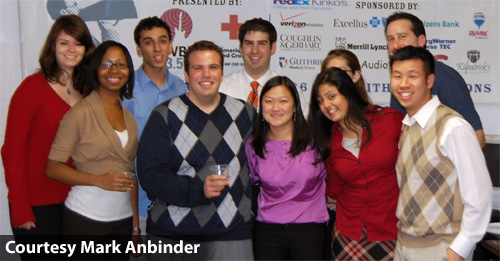 ...they also have a very dedicated group of journalists working in the newsroom, attacking Election Night coverage just as seriously as any other newsroom in town.  Our thanks to board member Mark Anbinder for sending in this snapshot of the 2007 Election Night team.
Next Week: You!
We're always interested in a look at what's happening now at your station... or a glance back in time to notable people, events or anything else related to radio in our region.  Send those pictures to cnyradio@cnyradio.com or upload them through the Contact Form.