SYRACUSE -- It's not a bird or a plane... it's K-Rock (WKRH/WKRL) morning guy Griffin doing the superhero thing recently at one of his station's  KRock N' Putt Wednesdays at Fairmount Glen Miniature Golf.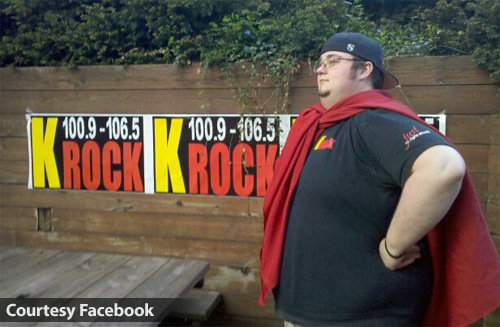 Our thanks to a friend of Griffin's, who prefers to remain anonymous, but found this photo on his Facebook page.  Griffin, we hope you don't mind us sharing this photo.
Got Pictures?
You could be next!  There's a new Picture of the Week every Friday and we're always grateful for a look at what's happening today at your station, or a glimpse back at something or someone notable from the past.  Send those shots to cnyradio@cnyradio.com or upload through the Contact Form.