SYRACUSE -- One CNYRadio.com reader noticed our recent request for more "classic" shots.  Nick Caplan -- or "Sick Nick" as he was known on WOLF 1490 back in the day -- sent in a pair of pictures.  One from then, and one from now.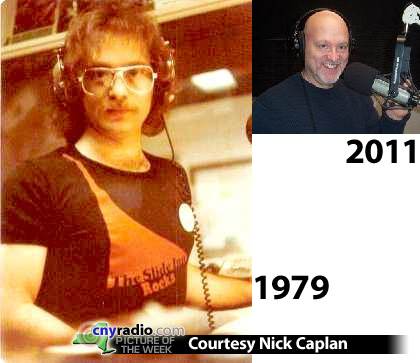 Nick writes, "not that I want to live in the past but it is a lot colder with no hair.  I am out of work right now so I am reading CNYRadio.com often, hoping to find a new home."
Our thanks to Nick for sending in the picture, and we hope anyone out there with an opportunity for Nick, a veteran morning show host and PD, will reach out to him via email.
Got Pictures?
There's a new Picture of the Week every Friday, and we're always looking for submissions.  Send those shots to cnyradio@cnyradio.com or upload via the Contact Form.