Updated 3/18 with new photos -- UTICA-ROME -- Our sincerest congratulations to Kenny the Promo Guy from Kiss-FM (WSKS/WSKU) and his wife Tracy, the proud new parents of a son born this (Thursday) evening.
Kenny and Tracy have been at the hospital since yesterday (Wednesday), with Kenny supplying frequent text, photo and video updates on his Facebook page.
Finally, little Owen was delivered by C-section at 10:03pm, measuring 20.5 inches, and weighing in at 8.5 pounds. As per Kenny's updates, mom and baby are doing great. Congratulations!
New Photos Added 3/18
Our thanks to Kenny for spotting the story and sending in a couple "newer" photos: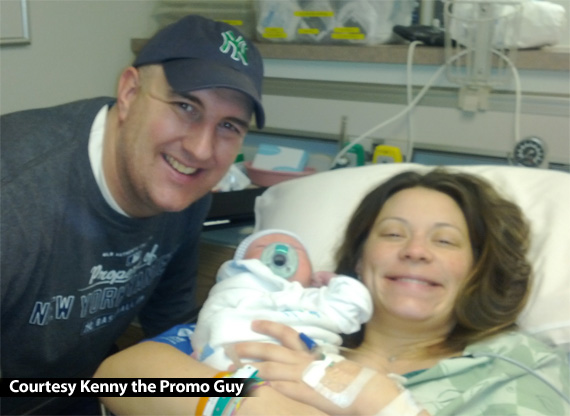 Kenny, wife Tracy and their new arrival, Owen Kendrick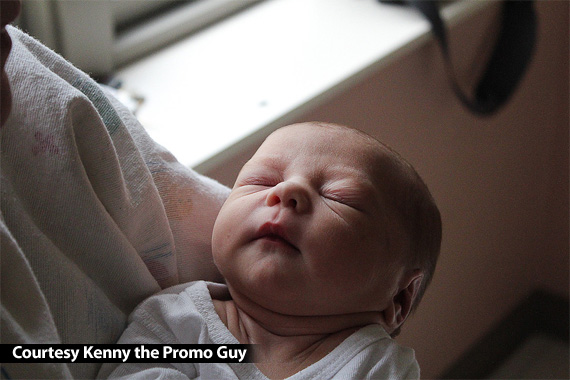 Thanks again to Kenny for sending these in -- and check out more photos on his Kenny the Promo Guy Facebook Page.