SYRACUSE -- Before 93Q (WNTQ) and what is now The Score 1260 (WSKO) joined up with 95X (WAQX) and what is now 105.9 The Rebel (WXTL) in their present-day studios on James Street in Syracuse, 93Q and 1260 WNDR were located on Old Stone House Road in Jamesville.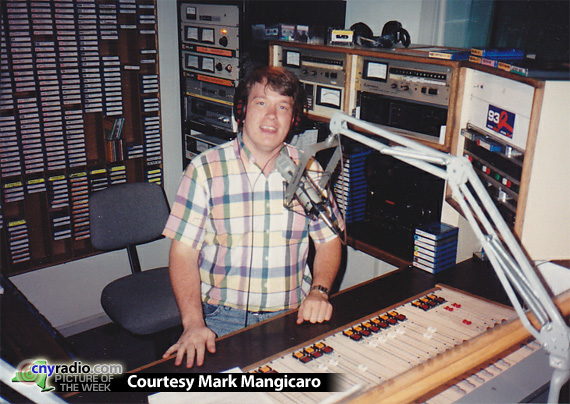 Mark Mangicaro sends along this photo of Phil Allen during an on-air shift in the former 93Q studio.  He says the photo was taken in either 1991 or 1992.  Allen eventually left 93Q to take over the programming at WKDY in the Utica-Rome market.  He then moved onto stations in Toledo and Detroit.  Mark says Phil then gave up radio for a career in information technology.
Got Pictures?
Our thanks to Mark Mangicaro for sending in this week's picture!  We're always looking for the latest in what's happening at your station, or a look back at something/someone notable from the past.  Send those shots to cnyradio@cnyradio.com.  There's a new POTW every Friday.