UTICA/ROME -- It's one of the many ways local broadcast radio gives back to the community.  The 11th annual Children's Miracle Network radiothon on Lite 98.7 (WLZW) raised $29,000 over a two-day period this week.  Every single dollar raised will directly benefit pediatric and maternity services at Faxton-St. Luke's Healthcare in Utica.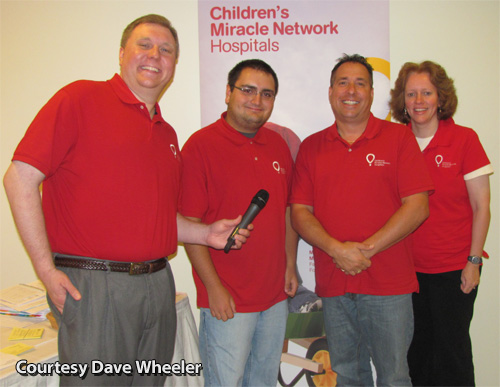 The Radiothon took place all day Thursday and Friday, broadcast live from the lobby at St. Luke's Hospital.
Meier tells CNYRadio.com that this year's radiothon total of $29,000 represents a $4,000 increase over last year's radiothon.  Because corporate sponsors cover overhead expenses, Children's Miracle Network is able to put every single dollar of those radiothon donations directly to help local kids.
As a Children's Miracle Network hospital, Faxton-St. Luke's pledges to treat any child in need of services, regardless of the family's ability to pay.  By improving the range of services available in Utica, CMN helps cut down on the need for children to be transported to other hospitals far away from home.
Lite 98.7's website has photos and videos from several of the live interviews conducted during the radiothon, with parents explaining how their children benefitted from the lifesaving equipment and services funded by previous CMN efforts.
Disclosure: CNYRadio.com editor Peter Naughton is a part-time weekend on-air personality for WLZW, but our doors are always open for news about fundraisers hosted by ANY radio or TV station throughout this website's coverage area: all you have to is send the info to cnyradio@cnyradio.com.