CENTRAL NEW YORK -- Tomorrow, we'll tally up our web server stats and countdown the top 10 stories of the year, as ranked by number of page views. First, we're adding something new to our "Year in Review" coverage this year: earlier this month, we put out an open call for YOUR opinions on the biggest stories to impact broadcasting in the CNYRadio.com and CNYTVNews.com coverage areas during 2011.
We thought it would be interesting to compare your opinions with our "by the numbers" look at the year's top stories. Would both methods yield the same results, or would the reader opinions differ in some unexpected way? We invited readers to submit their picks between December 8 and 23.  We received several responses, and most of them overlapped on the same stories -- which we'll recap here.
Reader Pick #4 - Jim Tortora and Jennifer Lewke Exit WSYR-TV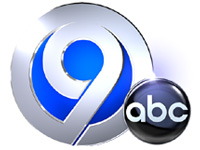 One local TV news anchor -- from a different station -- nominated this story via Twitter, but we've noticed the original tweet has since been deleted, so maybe the anchor had second thoughts about going "on the record" with the opinion. Out of respect, we won't mention that anchor by name, but we'll say we agree the May 10th resignation of NewsChannel 9's long-time news director was arguably a surprise: Tortora grew up in Syracuse and the station's newscasts consistently outpaced the other stations in the market. Barring a lucrative major market offer, it seemed as if he'd stay in Syracuse for years to come.
Although CNYTVNews.com had heard one rumor regarding Tortora's exit, that was all we had. Without any solid evidence, or even multiple concurring tips, we didn't feel confident in reporting what we had heard. But before long, the much-larger national site TVSpy.com felt it had enough information to publish what we had initially held back: Tortora was accused (by his own daughter) of having an affair with award-winning investigative reporter Jennifer Lewke.  She stayed on-staff through May sweeps, but resigned the day after the ratings period ended.
Although we'll probably never know if the allegations were true (and frankly, it's none of our business), both have resumed their careers in television news. Tortora's running the newsroom at WGGB in Springfield, Massachusetts, and Lewke's reporting for Albany CBS affiliate WRGB.
Reader Pick #3 - The Bernie Fine Scandal

Reader Elaine Rubenau said simply, "Bernie turned out to be not so 'fine.'" Although Fine himself is not a broadcaster, reader "Bruce D" also nominated the scandal, pointing out all the coverage, "not only on the local news, its all over the place, CNN, Fox News and ESPN."
Satellite trucks from multiple national news media outlets converged on Syracuse when the story first broke. Sometimes, they were all camped outside Fine's home, in a secluded upscale neighborhood in Syracuse's eastern suburbs. Other times, the media caravan set up shop on the SU campus, ready to roll tape and uplink fresh video the moment any new development materialized.
Not only did national media come to Central New York, but as we reported last month, a number of local sportscasters were called upon to share their "local insights" as guests on sports talk shows for other stations across the country.
Reader Pick #2 - Local News Returns to Utica's WUTR and WFXV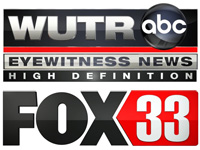 A few readers suggested the region's biggest story started in March, when Nexstar Broadcasting announced plans to bring local news back to ABC affiliate WUTR and Fox affiliate WFXV. Later in the summer, Nexstar revealed the title of its news operation: Eyewitness News in High Definition, a surprise to many who expected Nexstar to build the department with equipment leftover as other Nexstar stations in larger markets upgraded to HD. Instead, Utica got "the goods" and in September, WUTR and WFXV launched the market's first (and still only) HD local newscasts.
Some quick history: longtime viewers may remember Clear Channel suddenly killed WUTR's news department in 2003, leaving WKTV as the lone local TV news outlet in the market. Although WFXV had a 10pm newscast from 2001 to 2004, it was produced by WKTV and branded as "NewsChannel 2 on Fox."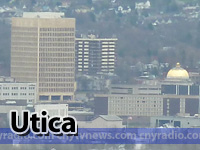 Reader Jeff Moulton told us, "the blackout of WKTV by Time Warner showed the need for another local televsion newscast in the Utica area." He's referring to a long, drawn-out battle earlier this year, where the cable giant and WKTV's parent company, Smith Media LLC, were unable to come to an agreement on retransmission consent before their previous contract expired. Each side accused the other of making unreasonable demands in a high-profile PR battle. Without a new deal in place before the deadline, WKTV was removed from local cable lineups. Without rehashing the controversy which unfolded when Time Warner started piping in an out-of-state NBC affiliate, the main point is that Utica cable subscribers were left without any locally-produced newscasts for awhile, unless they took steps to watch WKTV over-the-air or online.
Scott Moon elaborated on the reasons he likes watching the newscasts on WUTR and WFXV:
This small but capable team is producing a truly first-class broadcast that has a big market look and feel. More importantly, content of the broadcasts are relevant to local trends and discussions. They have been leaders with embracing social media, making themselves available in two-way communication with viewers and have done extremely well reflecting and expanding the local conversation. Our community desperately needed another news voice and a little competition. Eyewitness News is by far the biggest local broadcasting story of the year.
As impressive as the WUTR/WFXV product may be, we'll note that WKTV continues to run opposed in a number of timeslots, including mornings, noon, 5pm and weekends. Here at CNYTVNews.com HQ, we're anxious to see how long it'll take for WKTV to upgrade its own local news to HD, and how long it'll take WUTR/WFXV to expand its roster so it can compete with WKTV in more timeslots.
Reader Pick #1 - Jim Reith Exits WSYR
When we asked readers to pick the biggest story, @arealpastiche on Twitter simply stated, "firing of Jim Reith and other local voices across the country, replacing w/syndicated nonsense." On our Facebook page, former WSYR news anchor Maria Leaf wrote, "Reith being let go should definitely be up there."
While we won't know until tomorrow where the story ranks overall through 2011, we do know already that October 26 holds the all-time record for the most visits to CNYRadio.com within a single day.  That's the day WSYR's famously polarizing talk show host Jim Reith was cut loose after more than 27 years with the station.  As part of a nationwide "reduction in force," Clear Channel trimmed hundreds from its payroll, including three other staffers in Syracuse: Reith's own afternoon producer, Bill Ali, WSYR morning producer Mike Foltz, and on-air personality Rachel Marisay -- who logged air-shifts on nearly every station in the company's Syracuse cluster, sometimes all in the same day.
Reader "Bill K." says the combination of Reith's dismissal and WSYR's move to simulcast on AM and FM, "have generated more comments both positive and negative from people since they happened."  A valid point -- when Clear Channel shuffled some formats around to bring WSYR to the FM dial, there was a mix of praise and complaints.
Likewise, when Reith's afternoon drive timeslot was replaced by syndicated hosts Sean Hannity and Michael Savage, there was a mix of reaction.  Many opponents of Reith were thrilled to see him removed from the radio.  But fans, and even some opponents, were upset because Reith wasn't simply replaced by another local host.  He was replaced by nationally-syndicated fare on a station which already offered plenty to begin with.  Like him or not, Reith's show was the only timeslot where local issues could be discussed at length, complete with in-studio guests and listener calls.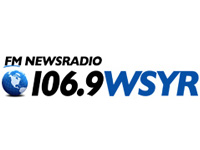 Bill K points out, "even weeks later when the Bernie Fine story broke, people were mentioning they wanted Reith back to discuss the news about SU and Fine."  While we have yet to see how the ratings will shake out, it might be safe to assume any listeners WSYR lost in the wake of the Bernie Fine scandal will be a gain for live and local afternoon sports talk shows which continue on ESPN Radio 97.7 and 100.1 (WTLA/WSGO) and The Score 1260 (WSKO).
Although one fan launched JimReith.com in an effort to build support for the ousted host, and site appears poised to carry a live feed and/or podcast of a future "Jim Reith Show" reincarnation, there's been no definite word of the show starting up yet.
Reith has posted occasional updates on his Facebook page, though nothing which clearly tells what his next step might be.  Earlier this week, however, he ruled out one possibility, saying: "Big things to come in the New Year, and no I'm not going to work for Destiny!!"  Perhaps the write-in votes he received this past Election Day have inspired him to launch a career in politics?  Whatever the future holds, we'll be keeping an eye on the developments.
While Reith's removal might have been a big story among broadcasting insiders and followers, how did the story rank among the "general population?"  The story ranked #2 among the Syracuse Post-Standard's "Top 10 entertainment and CNY Life stories of 2011," according to syracuse.com traffic data.  The only story to garner more page views was the bankruptcy-fueled shutdown of the Syracuse Symphony Orchestra.
Coming Tomorrow: The Top 10 Stories of 2011
How will our readers' picks compare to the traffic stats from our web server?  Tomorrow, the final day of the year, we'll tally up our own web server traffic stats going back to January 1st, to find out which stories on CNYRadio.com and CNYTVNews.com were the most-viewed stories of 2011.  Our top 10 countdown will appear at noon tomorrow.
Missed it Yesterday? The 2011 Year in Review
We started our block of "Year in Review" coverage yesterday, with a month-by-month "debriefing" of notable stories we covered in 2011.
Other Opinions?
Feel free to post a comment below with your thoughts about 2011 -- whether you concur with the above or have your own ideas to add.  If you don't have a FREE login to post comments, click here to register, or post a comment under this story on our Facebook page.