SYRACUSE -- They're both named Mike, and they've both recently left Syracuse for media opportunities in other markets.  At first, neither was able to discuss their next steps in great detail, but this morning (coincidentally) we've learned where former 93Q (WNTQ) jock Mike Cauchon and former Syracuse Chiefs sportscaster Mike Couzens are headed.
Couzens to Ohio via New York City
Mike Couzens announced it on his Twitter feed and on his personal blog this morning: he's moving to Dayton, Ohio, where he'll be handling play-by-play and media relations for the Midwest League's Dayton Dragons.
In addition to calling Chiefs games in Syracuse, Couzens was also the GM at student-operated Z89 (WJPZ), a sportcaster for WAER, and a reporter for Newsradio 570 WSYR.  He continues to write about SU sports for OrangeFizz.net and has prior baseball broadcasting experience with the Falmouth Commodores in the Cape Cod League.
Since leaving Syracuse and returning to his hometown of White Plains, Couzens has been staying busy as an Associate Web Content Producer for ABC News Radio in New York City.  We knew that in January, but what we didn't know at the time, was that Couzens would be heading west.
The December 2010 graduate of SU's Newhouse School says he's doing all he can to learn about his new home, the team he'll be working for, and their parent club, the Cincinnati Reds.  He's reading Dayton-area media websites, checking out other Midwest League teams on Twitter, and learning everything he can about the Dragons and the Reds.
Cauchon Builds Online Station in Maine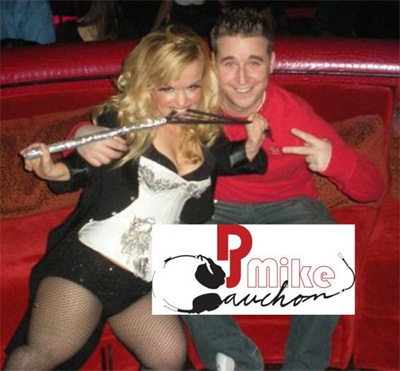 Former 93Q night jock Mike Cauchon left Syracuse in October, after three years at the Citadel-owned CHR station.  At the time, he was tight-lipped about his plans, and his former boss would only say Cauchon was headed "to New England."
This morning, we received an email from Cauchon letting us know he can now reveal that he's the program director of a brand new streaming radio station called Maine.fm 4G Radio.  The station only plays music produced by artists who live in Maine.
Cauchon tells CNYRadio.com, "I have spent the last 3 months researching what Maine has to offer musically (which is INCREDIBLE) and building Maine.fm from the ground up!"  He adds, "I miss Syracuse, but love what I'm doing!"
The station can be heard online at Maine.fm -- and 4G Radio isn't just part of the name: the station also offers a Maine.fm app for smartphones running on the Android platform, and they promise versions for BlackBerry and iPhone are "coming very soon."
Got News?
While you editor tries to keep an ear on the radio and an eye on places like Facebook and Twitter, it's impossible to catch every happening in three radio markets and two television markets.  Anytime you've got news to share, email cnyradio@cnyradio.com.  All requests for anonymity will be honored.  Or, use the Contact Form, where your name and email are optional -- if you really don't want us to know who you are, just leave those fields blank.